About Us
EquitChem started off from as a small trading company in 1991. Since then, we have expanded to a pte ltd company with a manufacturing plant in Tuas.
We are the manufacturer, importer, exporter and distributor of pesticides (public health and agricultural grade). Our products and equipment are used by by professional pest control companies, the construction sector, landscape companies, nurseries and town councils.
When using our products, our customers can have a peace of mind knowing that they are safe and effective. Our products are also registered with the National Environment Agency (NEA) and are in accordance with World Health Organisation (WHO) standards.
Certificates and Licenses
Certificate of Registration
of Factory
Certificate of Free Sale
for Import & Export
BCA Certificate of
Registration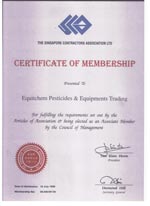 Member of Singapore
Contractors Association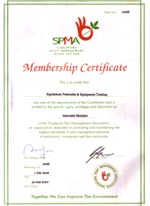 Member of SPMA
WSH BIZSAFE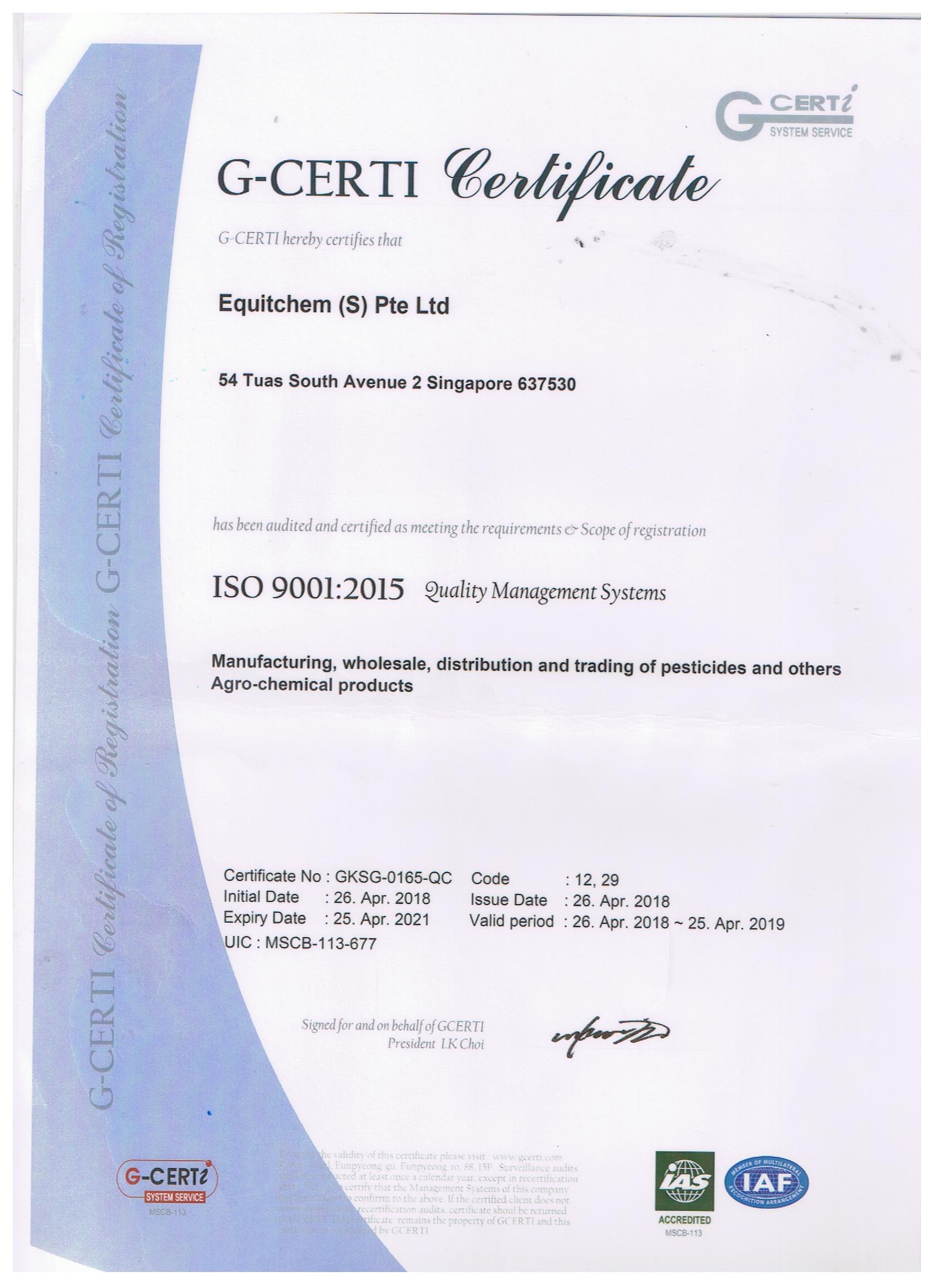 ISO 9001:2015
TRADE MARK